Our warm, compassionate team dedicates our work to helping you achieve a more beautiful smile. To help you have a comfortable and satisfying visit at Heritage Family Dentistry, our team will provide you with a completely personalized experience. Contact us today at 678-226-4466 if you would like to schedule an appointment with our dentist, Dr. Erin Pickwick, and our team at our dental office in Grayson, Georgia!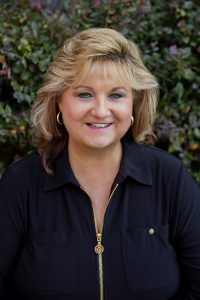 Lori
Certified Practice Manager
Lori has been with Heritage Family Dentistry since 1988. She grew up with a family that worked in the dental field: Her mother and sister were both dental assistants who inspired her to pursue her career in dentistry. Lori started as a dental assistant and was soon promoted to the front office coordinator and office manager. She has since received many certificates in office and practice management, as well as taken numerous dental continuing education courses.
Lori has an award-winning attitude and positive influence on our patients and staff. She loves our patients and does whatever she can to help them achieve the results they want to create a beautiful smile and improve their health. Lori is proud to work with such a wonderful group of women who are not only masters of their fields, but also feel like family.
Lori has been married to her husband, Wade, for over 25 years and has two children, Hunter and Hailey. Keeping with the family tradition, Hailey has been accepted into The Dental College of Georgia in Augusta and will begin her journey to become a Dentist this upcoming year. After graduation at Georgia Southern University, Hunter is pursuing his career with his father in the family-owned business. Lori loves traveling to the beach for herself and indulging her husband in his love of exploring big cities. In her free time, she enjoys reading, cooking, riding motorcycles and spending time with her friends and family.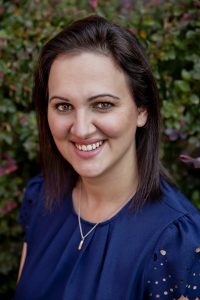 Ellie
Front Office Coordinator
Ellie graduated from Georgia State University with a degree in Finance. She comes to Heritage Family Dentistry from a finance company that she managed for 10 years.
Ellie enjoys coming to the office every single day. She loves seeing our patients' smiling faces and feels fortunate to work with an amazing team and wonderful doctor. She is always willing to help and encourage people and finds joy in learning something new every single day!
Ellie is originally from Bosnia but has lived in Georgia for most of her life. Ellie and her husband have two sons, Adin and Amar. They live here in the Grayson area and take great pride in serving the Grayson community.
In her free time, she enjoys spending time with her family and friends, traveling to the beach and mountains and just being outdoors in general. She plays volleyball and tennis, but spends most of her time chasing and playing with her boys.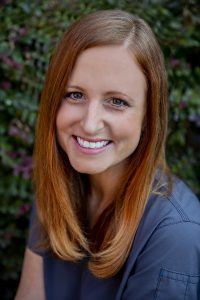 Kimberly
Registered Dental Hygienist
Kimberly has been in the dental industry for 15 years. After receiving her certification as a dental assistant in 2005 at Athens Technical College, she continued her education to become a registered dental hygienist and graduated in 2007. She continues to expand her training by attending lectures and continuing education conferences to stay up on all the newest practices and procedures.
Kimberly is thankful every day to be part of the Heritage Family Dentistry team, which treats patients as family, not just as clients. She works one-on-one with patients to build trusting and lasting relationships that lead to positive dental experiences, especially for those who experience dental anxiety.
She educates, motivates and encourages all patients to improve their oral hygiene to meet their individual needs.
Kimberly grew up in Nicholson, a small town where her parents still reside. She stays busy on the weekends by spending time with her husband, Lee; stepchildren, Hunter and Harper; family and friends. During her free time, Kimberly likes hiking, camping, dog parks, concerts, church, motorcycle rides and trying new local restaurants. She also volunteers her time at Give Kids a Smile to help provide dental care for underprivileged children in the community.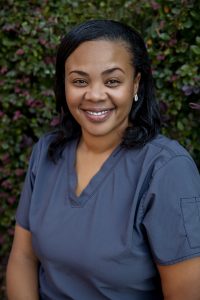 Candice is a transplant from Ohio. She came to visit her family and decided to reside in Georgia permanently. Her dental career started in 2004, when she was going to school for nursing but fell in love with the dental field. She went on to become certified, then attended EFDA school at Sinclair College in Dayton, Ohio. There, she received her license to place and finish restorations in the state of Ohio. In addition to assisting, she is an instructor at an accelerated dental school. It is her passion to share her expertise with others as well as continue to learn in the ever-changing dental field.
Candice's hobbies include jewelry making, watching Netflix and trying new restaurants. She is a die-hard fan of the Ohio State Buckeyes and loves spending time with her family and two children.