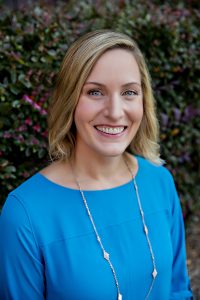 Dr. Erin Pickwick is the daughter of Dr. Kathy Huber and her husband, David Sitz. Dr. Pickwick grew up helping in her mother's office from a very young age, and our long-time patients may recognize her from their previous visits to our office. In 2004, she graduated magna cum laude with her Bachelor of Arts degree in psychology from Loyola University of New Orleans. She proceeded to the Medical College of Georgia School of Dentistry and graduated in 2010 as a Doctor of Medicine in Dentistry. Dr. Pickwick pursued her advanced education in general dentistry residency through a year-long postgraduate program at the University of Alabama and the VA Medical Center in Birmingham. She has practiced in the Gwinnett area since completing her residency.
Dr. Pickwick has a lifelong commitment to continuing education, and regularly completes additional training to stay up to date in the modern advances of dentistry. She also devotes and volunteers her time to leading dental organizations such as the American Dental Association®, the Academy of General Dentistry, the Georgia Dental Association and the Hinman Dental Society. She is currently serving as president for the Georgia Academy of General Dentistry.
She also enjoys giving of her time and talents in dentistry to the community through volunteer work with organizations and events such as the Georgia Missions of Mercy.
Dr. Pickwick lives in Lawrenceville with her husband, Ralph, and their two sons, Owen and Ethan. In their free time, they cherish being surrounded by family and sharing the experiences and adventures of travel, cooking and outdoor activities!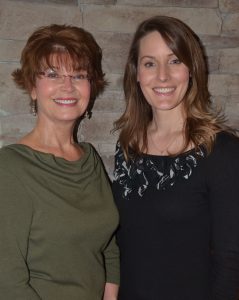 Kathy Huber, DDS
Founder of Heritage Family Dentistry
Dr. Kathy Huber founded Heritage Family Dentistry over 30 years ago in order to deliver the highest level of oral healthcare available to patients of all ages. She recently retired and her practice was taken over by her daughter, Dr. Erin Pickwick. We thank her for her many years of dedicated service in the Grayson community.
Throughout her career Dr. Huber was recognized and invited to become a member of the most prestigious dental associations and orders, including: